Roof Inspections & Repairs in SE Michigan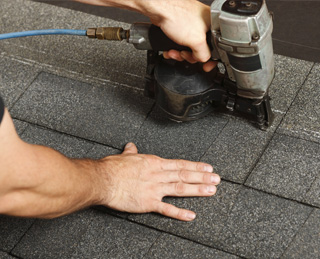 Walled Lake Roofing Contractor Serving All of Southeast Michigan
Quality Roof Inspections and Repairs You Can Trust
Few things in life are more frustrating than experiencing challenges with your roof. Whether you're seeing falling shingles in your yard or suddenly need to leave buckets scattered around your home to catch the leaks, many of the signs of roofing problems are hard to miss.
However, not all roofing problems are obvious from ground level, making regular inspections an important part of owning your home.
---
Roofing Repairs
Spencer Roofing handles roof repairs of all kinds. We will repair your roof whether we installed it or not and are experts in finding leaks. Our repair services include:
Leaks of any kind
Blown off shingles/ chimney caps
Nail pops / caulking
Ice dam removal / repairs
Storm, tree, or "critter" damage
Repair or replacement of flashing, ridge vent, can vents, skylights, and soffit vents
---
Ice Dams
An ice dam is an icy ridge that forms when water freezes on the edge of a roof or on top of the gutter rather than draining off. The normal freeze and thaw cycle in Michigan winters can cause these areas to grow solid ice over a foot thick which backs up your roof deck as it grows. When this ice is more than 3 feet up your roof deck, you may not have ice and water shield to protect it from leaking back into your home (as 3 feet is all the state requires contractors to use!). Ice dams should be professionally removed if they get too big as the weight of this ice can pull your gutters off and damage the roof deck. This work is extremely dangerous and can do more damage to your home if not handled properly.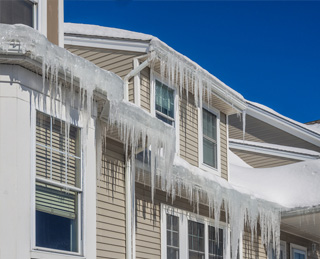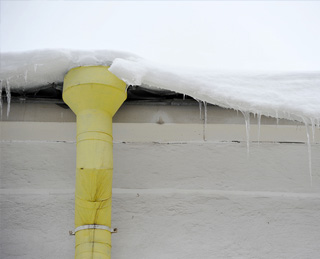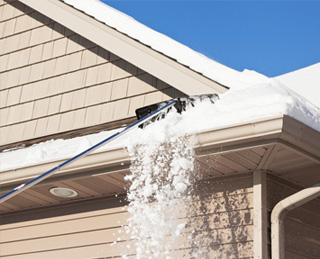 ---
Ready to keep your roof in top condition? Contact Spencer Roofing located in Walled Lake, MI today by calling (248)669-9730 or fill out our quick contact form. We'll call you back within 24 hours!