Gutter Services & Ice Dam Removal in SE Michigan
Protect Your Southeast Michigan Home and Spice up Your Curb Appeal
With our Michigan climate, heavy snow and hard rains can take their toll on your gutter system. Because of their importance to your property, you should make sure your gutters are clean, clear of debris, properly sloped, and functioning well.
Southeast Michigan homeowners trust us to install, maintain, and repair gutters for any type of home.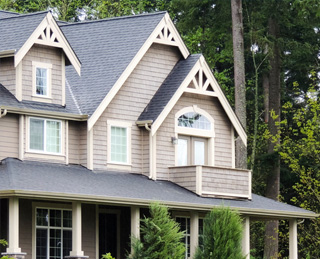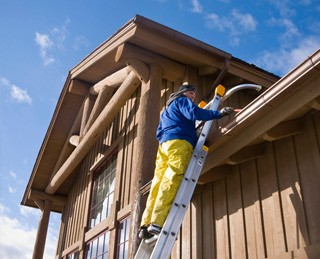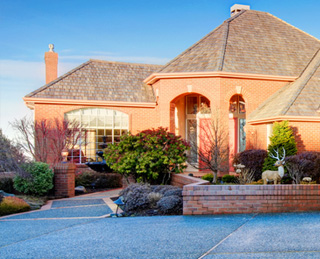 ---
Why Do Ice Dams Form in My Gutters?
Our brutal mid-west winters create the perfect conditions for ice damming at the eaves. During and after a snow, heat escaping from the home's interior into the attic causes the wood decking to warm-up enough to melt some of the snow. The water then runs to the gutters where it freezes. Freezing also starts at the eaves where they extend over the walls because that little wedge of attic has no heat.
The freezing water eventually fills the gutters or forms a horizontal ridge along the eaves and prevents the melt from reaching clear gutters and flowing down the spouts. If this continues, it's possible for the ice to back up under the shingles, breaking their seal. Over time, water under the shingles can penetrate past the underlayment and into the joints of the roof deck. Plus, ice and standing water add a lot of weight to your gutters and can eventually pull them off the fascia.
---
Fear Not, We Offer Ice Dam Removal Services!
While you can take some steps to prevent them yourself, once you've noticed ice damming happening, it's best to give our experts a call. Let us do the slippery-ladder climbing and careful walking on the roof for you - we're trained for it! But it is dangerous, so we recommend you help yourself only by using a snow rake to remove what snow you can while standing on solid ground.