Southeast Michigan Roof Cleaning and Maintenance
Comprehensive Roof Cleaning Services in Walled Lake & Throughout Southeast Michigan
Spencer Roofing has provided high-quality roofing services and honest estimates to Southeast Michigan homeowners since 1980. With a variety of services ranging from roof installation to shingle repair, we are equipped with the experience and materials to help you keep your roof in top condition throughout its lifetime.
---
The Importance of a Clean Roof
Keeping a clean roof is crucial to both the structural integrity and curb appeal of your home. From cleaning the gutters to repairing damaged siding, even minor maintenance tasks can prevent major damage from occurring over time. Unmaintained roofs accumulate debris and moisture that can lead to serious mold and algae issues, which can cost tens of thousands of dollars in repairs. A clean, beautiful roof improves your home's overall appearance, while an unmaintained roof can lower its market value.
Michigan's trees and climate make algae grow on the north side of almost any structure within 10 years. Keeping the obvious larger debris cleared off will help slow down the growth of algae and moss. Chemical roof cleaning can clear off existing black streaks, but here in Michigan it will need to be done around every 2 years to keep it maintained. This process is very dangerous due to the slippery conditions during application and should be done by a professional for your safety.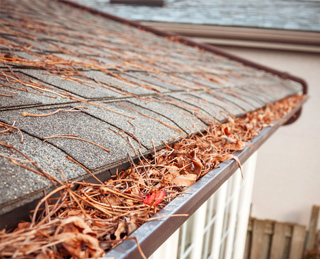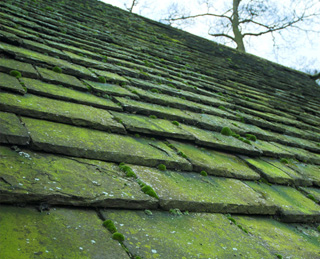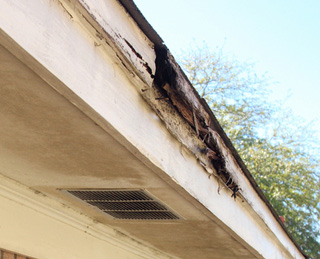 ---
General Maintenance and Common Problems
Regular roof maintenance is the key to preserving your home's structural integrity. Regular inspections can identify common roofing problems such as mold, debris, and structural damage before they escalate to the point where a full roof replacement is necessary. Roof cleaning helps keep moisture and debris, such as fallen leaves and dirt, off of your roof's surface. With time, these materials can build up, causing algae and mold to grow. Debris can also rot, which eats away at your shingles over time.
---
Copper Cat
Copper Cat is an innovative roof cleaning product that keeps your shingles clean by preventing the growth of mold and algae. Invented by our founding father, David Spencer, these specially perforated copper strips can be added to the top of any sloped roof – new or old. Copper Cat works for the entire life of your roof and prevents streaking, making it easier to maintain your home's curb appeal.
Spencer Roofing is PROUD to be the only certified Copper Cat installer and distributer in Michigan.
With an environmentally friendly approach, you can feel good about using this product to protect your roof and keep it clean. Copper Cat will clean the entire face of your roof (where you attach it) within 2-3 years by itself. For instant gratification, we include a mild, environmentally friendly chemical wash to clear existing stains (unless you don't want it) and by the time that wears off the Copper Cat takes over and your roof will stay cleared of algae until you replace it.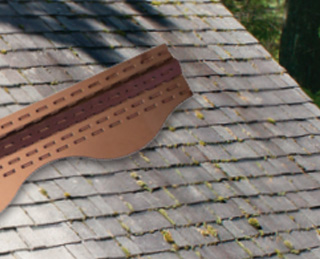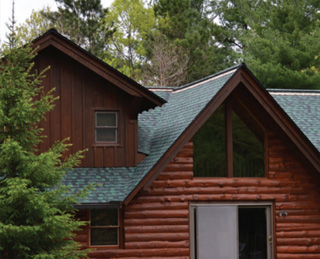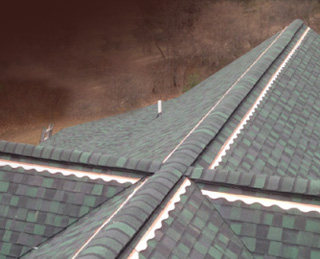 ---
We Take Pride in What We Do
To learn more about the steps you need to take to protect your roof this winter, call the experienced roofing contractors at Spencer Roofing today at (248) 926-5800 for a no-pressure consultation. As a family-owned, local roofing company, we offer the roof cleaning and maintenance services more Southeast Michigan homeowners trust.
---
If you're in Walled Lake, Commerce, Milford, West Bloomfield, Farmington Hills, Novi, or the surrounding area and are looking for quality roof cleaning and maintenance services, contact the team at Spencer Roofing today!