Complete Roof Replacement Service in Commerce Township, MI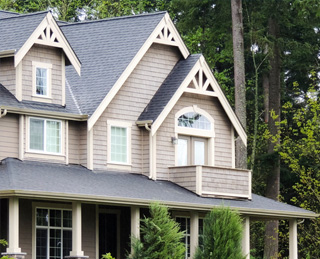 For over 35 years, Spencer Roofing has been providing full-service roof maintenance and roof replacement solutions in the Commerce Township area. At Spencer Roofing, providing exceptional customer service is our #1 goal. We understand that your home is an important investment. Your concerns are first priority, and we will help you select the most appropriate roofing system to meet your needs.
Experienced and honest, our team has a great reputation as your "hometown roofer" that cares about your home and property like it's our own. Founded by David Spencer as a two-man team, Spencer Roofing grew and thrived in the 90's into a company doing major condominium complexes as well as homes of all sizes. We have come full-circle and now specialize in serving homeowners, who have always been the roots of our business.
Celebrating Over 10 Years as a Trusted CertainTeed Roofing Contractor!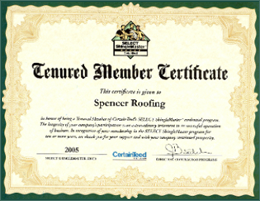 You can rest assured that when you choose Spencer Roofing your roofing materials will be covered by one of the most reputable manufacturers of shingles and decking.
As a tenured CertainTeed Contractor, we're able to offer comprehensive warranties and competitive prices on the sustainable products homeowners trust.
Commerce Township's Leading Choice for Expert Roof Replacements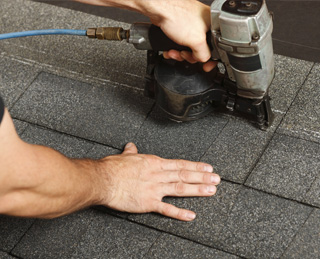 Worried your roof has problems? We're here to help! We are proud to have experienced, honest salespeople who have the integrity to NOT try to sell you a new roof unless you need it. We are happy to give you an estimate anytime, but we don't use high pressure sales or take hours of your time. Our hardworking staff, competitive pricing, and satisfaction guarantee keeps our customers confident in their choice to work with our experienced team. We deliver great value by consistently offering the highest quality materials and workmanship at competitive prices.
While the line between the need for repairs and the need for replacement can be thin, we have a few tips that can help determine whether you would benefit from a new roof:
How old is your roof? The vast majority of roofs have a lifespan of 20 to 25 years. If your roof is older than 20 years, chances are you simply need a new roof. This is especially true if the roof was installed over another layer!
What condition are the shingles in? When shingles are near their life expectancy, they often start to buckle and curl. In general, curling and buckling are good signs that you need a new roof. Another sign that a roof replacement is necessary is when shingles begin to lose granules.
What condition are the roof valleys in? Arguably, the most important parts of a roof are the roof valleys. If the shingles in the roof valleys are damaged or missing, you should immediately seek a roofing contractor.
Warranties on CertainTeed Products
The last thing any homeowner wants is to spend a substantial amount of money on a new roof and not get their return. Fortunately, Spencer Roofing not only offers high quality roofing materials, but we're also one of the few roofing companies that offer extensive warranties. While we can use ANY level of shingle you desire, we won't compromise our workmanship by lowering our standards. We have experienced crews who do top-quality work that we proudly stand behind, which is why over 70% of our business comes from referrals!
Commerce Township's Premier Roof Cleaning Service
Regular roof maintenance is the key to preserving your home's structural integrity. Regular inspections can identify common roofing problems such as mold, debris, and structural damage before they escalate to the point where a full roof replacement is necessary. Roof cleaning helps keep moisture and debris, such as fallen leaves and dirt, off of your roof's surface. With time, these materials can build up, causing algae and mold to grow. Debris can also rot, which eats away at your shingles over time.
Copper Cat® Algae Terminator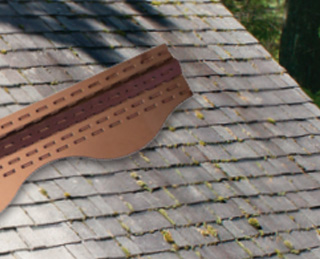 Spencer Roofing is proud to be the only Copper Cat® installer and distributor in Michigan. Copper Cat is an innovative roof cleaning product that keeps your shingles clean by preventing the growth of mold and algae. Invented by our founding father, David Spencer, these specially perforated copper strips can be added to the top of any sloped roof -- new or old. Copper Cat works for the entire life of your roof and prevents streaking, making it easier to maintain your home's curb appeal.
With an environmentally friendly approach, you can feel good about using this product to protect your roof and keep it clean. Copper Cat will clean the entire face of your roof (where you attach it) within 2-3 years by itself. For instant gratification, we include a mild, environmentally friendly chemical wash to clear existing stains (unless you don't want it) and by the time that wears off the Copper Cat takes over and your roof will stay cleared of algae until you replace it.
Hear directly from our satisfied customers!
Just a note to say thank you to all the Spencer Roofing guys who worked on our roof. They were great. They cleaned everything up. Our salesperson was so good in helping us pick out our shingles. They are a new color line, so we got the first ones. We love them. You should be so proud of all of your employees. Bob and Carole F, Commerce, MI
We just wanted to drop the world-class roofing team at Spencer Roofing a note to say how pleased we are with our new roof. Not only are we pleased with the look and quality of the material and workmanship, several neighbors have noticed our new roof as well. Of course we told them that if they ever need roof work done, to give the pros at Spencer Roofing a call. -Glen R., West Bloomfield, MI
Read more customer reviews!
---
Call Spencer Roofing today or fill out our online form to request a free estimate! Our free in-home estimate on roof replacements includes shingles, proper ventilation, and double the ice guard (waterproofing membrane).