Milford's Premier Source for Roof Repair Service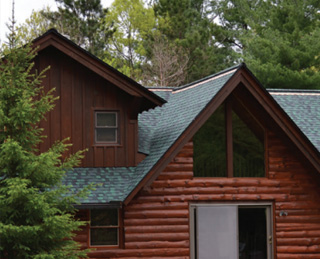 Spencer Roofing has been providing comprehensive roof repairs and installations, gutter installation and repairs, and ice dam removal service in the Milford area for over 35 years. We specialize in residential roofing at all levels, providing high quality workmanship at a competitive price.
At Spencer Roofing, providing exceptional customer service is our #1 goal. We understand that your home is an important investment. We deliver great value by consistently offering the highest quality materials and workmanship at competitive prices. We stand behind our work, which is why over 70% of our business comes from referrals! From a small leak or one blown-off shingle to a complete tear-off and roof replacement, we can handle any roofing issue you may have.
Protecting Your Home is Our #1 Priority
At Spencer Roofing, we believe your roof is the most important part of your home. When it comes to protecting your house, your family and your belongings from the elements, nothing is more crucial than your roof. We also believe a well-constructed, properly ventilated, insulated, and maintained roof should last at least 20 years before complete replacement is necessary. We do our best to repair and maintain your roof if possible.
Milford's Most Trusted Choice for Comprehensive Roof Inspections
Everyday exposure to the elements over time causes wear and tear that slowly ages the roof and the seals and boots that are keeping your roof watertight. These details can start to leak if not properly maintained. These small leaks significantly reduce the life of your roof and can cause major structural damage to the rest of your home if not taken care of when they first appear. Periodic inspection and maintenance can help extend the life of your roof, potentially saving you thousands of dollars.
A thorough roof inspection involves a variety of different checks and measures, including the general condition of your roof deck, the seals around all "penetrations" (chimney, vents, pipes, skylights) and your ventilation. Repairing any problems before they advance can keep you from needing a new roof before the shingles wear out.
Milford's Best Roof Repairs & Ice Dam Removal Service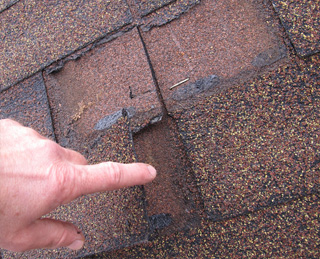 Spencer Roofing handles roof repairs of all kinds. We will repair your roof whether we installed it or not and are experts in finding leaks. Our repair services include:
Leaks of any kind
Blown off shingles/ chimney caps
Nail pops / caulking
Ice dam removal / repairs
Storm, tree, or "critter" damage
Repair or replacement of flashing, ridge vent, can vents, skylights, and soffit vents
An ice dam is an icy ridge that forms when water freezes on the edge of a roof or on top of the gutter rather than draining off. The normal freeze and thaw cycle in Michigan winters can cause these areas to grow solid ice over a foot thick which backs up your roof deck as it grows. Ice dams should be professionally removed if they get too big as the weight of this ice can pull your gutters off and damage the roof deck. This work is extremely dangerous and can do more damage to your home if not handled properly.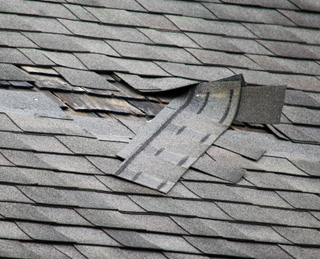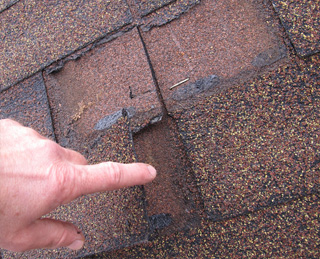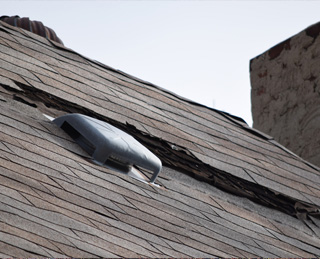 Gutter Installation & Repair Services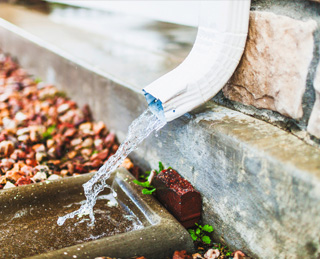 With our Michigan climate, heavy snow and hard rains can take their toll on your gutter system. Because of their importance to your property, you should make sure your gutters are clean, clear of debris, properly sloped, and functioning well. Southeast Michigan homeowners trust us to install, maintain, and repair gutters for any type of home.
As an important element of your property, alluring gutters enhance your home's curb appeal and, thus, its value. Our seamless gutters come in many factory colors that you can choose from, either matching your existing color scheme or accentuating it. Plus, they can be custom painted to match your home's exterior. Conversely, damaged gutters will detract from your home's beauty. If they're chipped, warped, dented, broken or rusted through, you should consider gutter repair or an all new gutter installation.
Hear directly from our satisfied customers!
It's easy to see why you've been so successful. Your sincerity, honesty, attention to detail, and pride in your work takes much of the sting out of such a large expense. I'll continue to recommend you to all of my friends, and I can't thank you enough! Pat C.
I am writing to thank you for the exceptional work you and your team provided. The workmanship and attention to detail was superb. The entire team worked together in unison, acting at all time in a professional, courteous manner. I could not have asked, nor expect, a better end result. I highly recommend your services, and truly appreciate the expert craftsmanship Spencer Roofing represents. Carl T. Highland, MI
---
When it comes to protecting your home and your family, we've got you covered! Contact Spencer Roofing today by calling (248) 926-5800, or fill out our quick contact form. We'll call you back within 24 hours!